Welcome to Press House Apartments: Where Historic Charm Meets Modern Comfort in the Heart of St. Paul, MN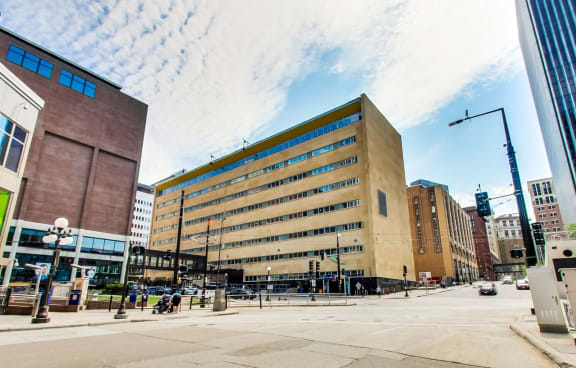 Affordable Urban Living
Welcome to Press House Apartments, your affordable retreat in the heart of desirable downtown Saint Paul. Our apartments feature a variety of affordable unit types, tailored to those at 60% Area Median Income (AMI), ensuring accessible and budget-friendly living options. Enjoy the convenience of living just steps away from abundant shopping, dining, and exciting experiences, making it the perfect place to call home for those seeking an affordable, vibrant urban lifestyle. With modern amenities and a welcoming community, you'll find everything you need to live comfortably and enjoy all that the city has to offer. Come and experience the best of downtown living without breaking the bank at Press House Apartments.
Elevate Your Everyday: Discover Living at its Finest!
Located in a beautifully restored historic building, these Press House apartments provide a unique living experience, where residents can enjoy the rich architectural heritage of the city. Beyond its historical allure, these apartments boast an array of modern amenities, including a state-of-the-art fitness center, a serene yoga room, and convenient access to public transportation, including the light rail. This ensures that residents can stay active, healthy, and well-connected to the vibrant city around them. With affordability and convenience in mind, these apartments are a testament to the harmonious fusion of past and present, offering a remarkable lifestyle choice in the heart of Saint Paul.
Your Comfort, Our Priority.
Step into our apartments for a blend of convenience and luxury. Each unit boasts an in-home washer and dryer, elegant granite countertops in the kitchen, spacious layouts, and large windows for natural light. Our attention-to-detail apartments offer sophistication in the heart of the city.